Every Friday at Dwellability, we like to highlight community members and their amazing stories of accomplishment…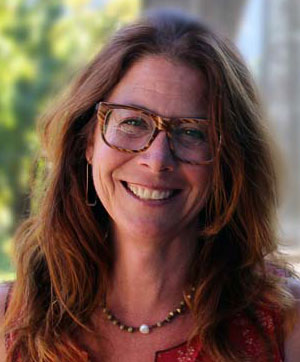 My name is Alicia, founding neighbor of Our Home Inclusive Community Collaborative.
I have over 17 years of community involvement as a disability inclusion and housing advocate and am the proud mother of a strong-willed teenage girl whose diverse interests include basketball, Fritos and opera. My daughter experiences Mowat-Wilson, a rare genetic syndrome, the impacts from which are widespread and significant. My daughter, Neva, has been a strong influence in my mission to promote inclusive life opportunities to families and individuals who also experience disability.
Our purpose is to work with local partners to create diverse, cohousing inspired pocket neighborhood communities consisting of families who have the opportunity for home-ownership and include individuals often seen as 'at-risk' — elders, people who experience disability and people below median income. Our Home communities will be based on strengths, interests and shared values not deficits and needs.
Starting in Portland, Oregon, we are providing an alternative solution to four pressing challenges in our communities:
Housing options (especially home-ownership) are extremely limited in for people with disabilities and are based on deficit and need (negative outcomes include: dependence on system, burden on family, separation from community, lack of individualization and 'real life' opportunities).
People below median income (often people who experience disability or are our ageing population) are increasingly being priced out of the residential home-ownership market.
Housing options for the aging population lack the opportunity for older individuals to give back and have a sense of purpose by being an integral part of an age-diverse and familiar community where you know your neighbors as well as receive the supports that are needed to age in place for as long as possible.
Currently our city is lacking communities that intentionally bring together diverse populations of people (including, but not limited to, those who experience disability, aging, families, first time homebuyers, mixed income) based on shared values and interests that promote natural supports (see below) and individualized choice as a premise for community.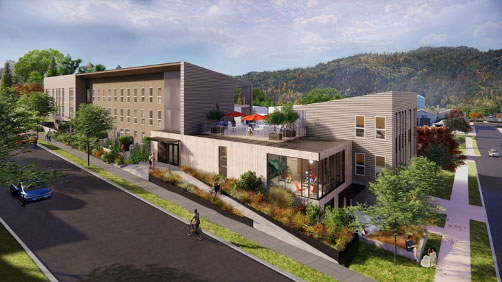 Our Home – Cathedral Park is an inclusive, co-housing inspired community with a variety of home ownership opportunities for individuals and families of diverse abilities, ages and income levels.
Photo: Mahlum Architects https://www.mahlum.com/ and our developer is UD+P udplp.com
We are actively gathering our community, supporters and funding for Our Home – Cathedral Park and have a completion date in 2022. For more information please contact our Founding Neighbor, Alicia DeLashmutt
Inclusive Diverse Communities Start With You
Join us in building thriving neighborhoods that embrace the diversity of our elders, our community members with disabilities, and singles and families with a variety of incomes – based on shared interests, strengths and values.
Cheers!
Jeff