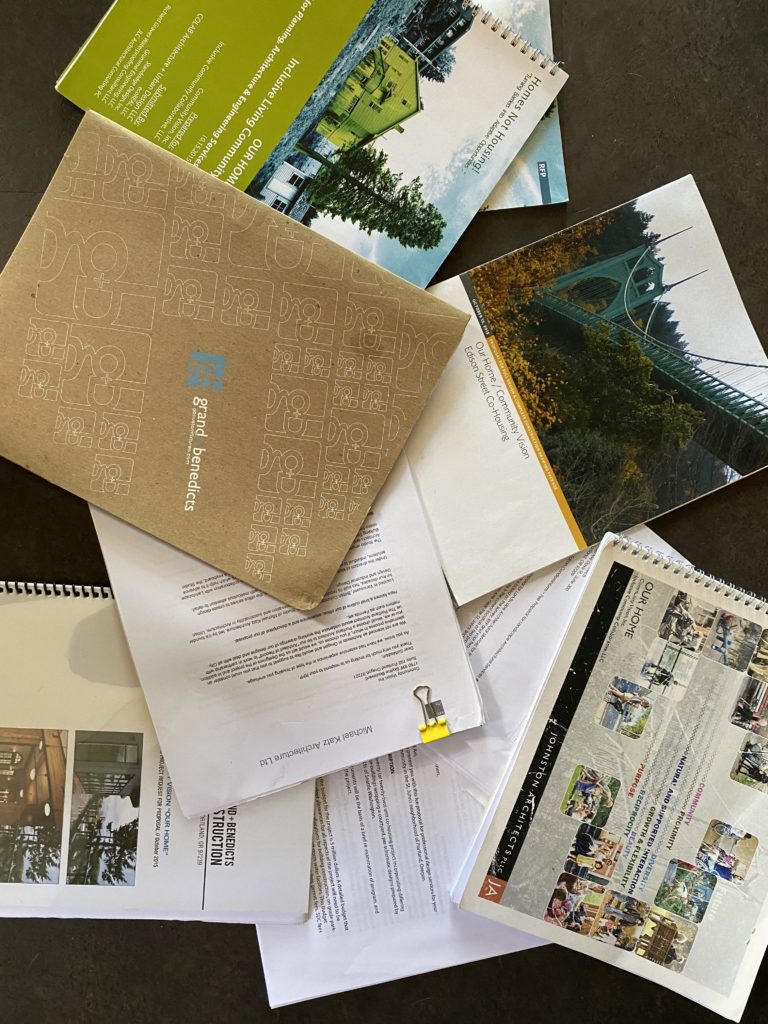 The Our Home, ICC Plan
Our approach is to work with local partners to create inclusive and diverse cohousing communities consisting of families who have the opportunity for home-ownership and include individuals often seen as 'at-risk' — elders, people who experience disability and people below median income. Our Home communities are based on strengths, interests, and shared values not deficits and needs.
Starting in Portland, Oregon, we are providing an alternative solution to four pressing challenges in our community:
Housing options (especially home-ownership) are extremely limited for people with disabilities and are often based on deficit and need (negative outcomes include: dependence on system, burden on family, separation from community, lack of individualization and 'real life' opportunities).
People below median income (often people who experience disability or are a part of our aging population) are increasingly being priced out of the residential home-ownership market.
Housing options for our aging population often lack the opportunity for older individuals to give back to their communities and experience a sense of purpose as an integral part of an age-diverse and familiar community where neighbors are known and the natural supports of community that are needed to age in place for as long as possible are available.
Currently our city is lacking communities that intentionally bring together diverse populations of people (including, but not limited to, those who experience disability, aging, families, first time home buyers, mixed income) based on shared values and interests that promote natural supports and individualized choice as a premise for community.